Instrumental Music Programs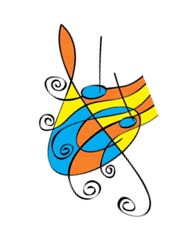 Learning to play an instrument is something North Ingle School encourages all students to be involved in.
All lessons are in school time which saves families fitting something else into their busy lives. Please see the office if you are interested in Instrumental Music lessons. All fees are charged termly and instalment plans are available.
We are pleased to bring to you an Instrumental Music program at North Ingle School. It is organised and facilitated by Learning Through Music (LTM). Learning Through Music is a South Australian based music provider established over 15 years ago, the biggest of its kind in SA.
At LTM we have dedicated music tutors and full time administrative staff dedicated to providing the best outcome for your child. We recognise that all children learn at their own pace and our teaching method recognises this fact and caters for all students in a fun atmosphere. We enjoy bringing music to North Ingle School and hope that many students will discover their musical talents and also grow from the many other benefits that music brings. We encourage students to take up this music opportunity.
Lessons will take place during the school day, at school. With lessons being during school hours, this saves families fitting something else into their busy schedule after school. All fees are charged termly unless other arrangements are made via the LTM office (phone 0401 398 120).
| | | |
| --- | --- | --- |
| Lesson type | Weekly Fee | Term Fee (for a 10 week term) |
| Individual 30 min Lesson | $21 | $210 |
| Group 30 min Lesson | $14 | $140 |
| Recorder Group Lesson | $6 | $60 |
(Any books or materials are an extra cost)
| | |
| --- | --- |
| Year | Instrument |
| All year levels | Piano / Keyboard, Recorder, Voice (Other instruments by request) |
Please contact Karyn Rutland on 0401 398 120 or email admin@LTMusic.com.au. if you are interested in your child participating in this Music Program.
For further information call
Dina Zunis
Principal
North Ingle School
8264 7498